IN A HURRY?
No appointments required! Drop off your system at our shop anytime!
INFECTED?
We can safely remove virus and malware infections from your system!
CAN'T CONNECT?
We can diagnose your home and business internet and network issues.
WE RECYCLE!
We can recycle your old computer when you purchase a new system.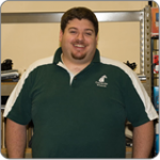 James Dierauer
Owner / Technician
james@ec-cw.com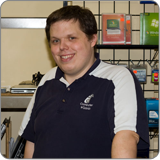 Ben Johnson
Computer Technician
ben@ec-cw.com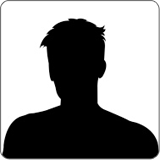 Were Wulff
Computer Technician
were@ec-cw.com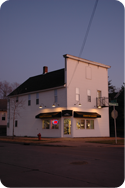 Founded in 2004 by company owner and lead technician, James Dierauer, Computer Wizards got its roots from Northwoods PC which was located on Menomonie Street. In February of 2004 we relocated to London Road where we stayed for six years until  we moved to our current location on Birch Street in November of 2009.
Computer Wizards serves over 6,000 Eau Claire area families and many local businesses. Our company has enjoyed steady growth over the last nineteen years, allowing us to provide cutting-edge hardware and quick turnaround on services.
We pride ourselves on our customer satisfaction: when you enter our Computer Wizards store there are no pressured sales people, no commissions, and absolutely no faceless automated systems. All of our employees have years of experience in computer building, diagnostics and repair. Our staff is trained to help you make informed choices so that your computer meets your performance needs.
While in-store and in-home service is our primary business, we also offer a selection of new, used, and custom-order desktops, laptops, and components. Computer Wizards strives to be your #1 source for all your computer needs.